Meet Our Experts
Our consultants' extensive expertise provides the foundation for our unique approach to organizational development, leadership development, and team effectiveness. Our team has managed organizational change across a variety of industries and geographies, and partners with top research institutes
Carol Bubar is a world-recognized Strategy Expert and a Principal Consultant to SESIL PIR Consulting GmbH. After discovering a passion for process improvements and driving efficiencies, she focused her career around business process excellence. She began in manufacturing engineering at both Hewlett Packard and Boeing, and then moved to Microsoft. In 20+ years at Microsoft, Carol has held many senior positions including Chief of Staff and Senior Director of Operational Excellence.
Carol's implementation experience spans manufacturing, customer experience, HR, product development, and supply chain, with expertise in process framework, project management offices, and global initiative management. She is PMP certified. Download profile PDF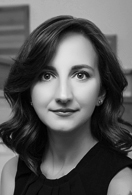 Sesil Pir is a recognized industrial psychologist and human resources expert with two decades of field experience serving Fortune 100 companies globally. She is currently serving as the founder and consulting lead of SESIL PIR Consulting GmbH, focused on building more effective organizations, leaders, and teams.
As an organizational development specialist, Mrs. Pir studies how organizations build and rebuild capabilities through systems management and team and leadership development. She is an active member of several international associations and a trusted voice in her industry, sought after to share her perspective on individual and industrial findings. Download profile PDF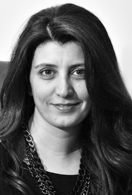 Ceyda Nüştekin is an organizational development consultant working on HR transformation processes. Most recently acting as the C&A Sourcing Turkey (HUB) HR Manager, Ceyda has been in a variety of Human Resources roles across different industries since 2000. A few of the companies she held positions at include Gap Inc. Med Regional Office, Cadbury Kent Confectionary, Watson Wyatt (known as Willis Towers Watson) Data Services and CarrefourSA. 
Her expertise covers and is not limited to the development of HR systems, Performance Management, Job evaluation and benchmarking. Ceyda has a BA Degree in Economics at İstanbul University and is a certified practitioner of Prosci Change Management. She is also representing Gradar Job evaluation system in Turkey. Download profile PDF