Meet Our Experts
Our consultants' extensive expertise provides the foundation for our unique approach to organizational development, leadership development, and team effectiveness. Our team has managed organizational change across a variety of industries and geographies, and partners with top research institutes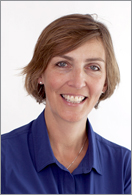 Carol Bubar is an adaQuest Senior Consultant. After discovering a passion for process improvements and driving efficiencies, she focused her career around business process excellence. She began in manufacturing engineering at both Hewlett Packard and Boeing, and then moved to Microsoft. In 20+ years at Microsoft, Carol has held many senior positions including Chief of Staff and Senior Director of Operational Excellence.
Carol's implementation experience spans manufacturing, customer experience, HR, product development, and supply chain, with expertise in process framework, project management offices, and global initiative management. She is PMP certified.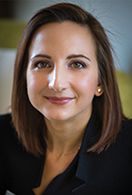 Sesil Pir is a recognized industrial psychologist and human resources expert with two decades of field experience serving Fortune 100 companies globally. She is currently serving as the founder and consulting lead of SESIL PIR Consulting GmbH, focused on building more effective organizations, leaders, and teams.
As an organizational development specialist, Mrs. Pir studies how organizations build and rebuild capabilities through systems management and team and leadership development. She is an active member of several international associations and a trusted voice in her industry, sought after to share her perspective on individual and industrial findings.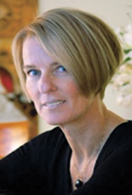 Friederike Sommer is a well recognized trainer, consultant and an executive coach with over two decades of experience in leading change management and team development work. She is currently serving as the founder of We-motion AG, based out of Zurich and as a partner consultant with SESIL PIR Consulting GmbH.
Mrs. Sommer specializes in moderation and facilitation for executive meeting management, team building, team diagnostics and team effectiveness activities. She is an active leader in the healthcare industry and is serving as a learning and development lead for standing trainings across multiple multi-nationals. For full bio, click here.